Formech 508FS
Formech 508FS is a vacuum forming device. You can create mold or final product with a wide variety of plastics. Those plasitcs have differents propriety : light, translucid, water-reistant, food compliant...
In French, a nice tutorial:
http://boiteaoutils.imal.org/wp-content/uploads/2019/08/Tuto_thermoforme...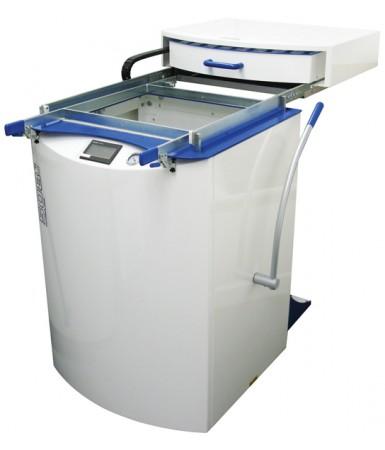 Specification
Material size must be 508 x 457mm, thickness up to 6mm.
The baseboard size is 482mm on 432mm. The maximum depth of draw is 290mm.
Available material at our FabLab
PVC white (1mm)
PVC grey (1mm)
PET-G clear (1mm), for the exact composition look at the end of this document
HIPS in black and colours (1mm) , called "colormix" (limited quantity)
Plexiglas white opalin 38% (2mm)
Remerciements
Cet équipement a été acquis dans le cadre de notre programme CASTII soutenu par Feder
Downloads
Info
Difficulty: 1/5
Contributors:
Last updated: August 2020
Tags
Related