CNC router ML2512
The access to the this CNC rooter is limited in this first phase. If you are a member, please contact a fabmanager and explain your project to know if it could be accepted.

CNC router (Y)2500mm*(X)1500mm*(Z)150mm, rooter 3kW, with an automatic tool changer (and height compensation) and a vacuum table.
The CNC router is composed of several units : the control interface, an air compressor, a cooling system for the router, an aspiration system, the cnc router and the 4th axis, the vacuum unit for the table and the tool holder.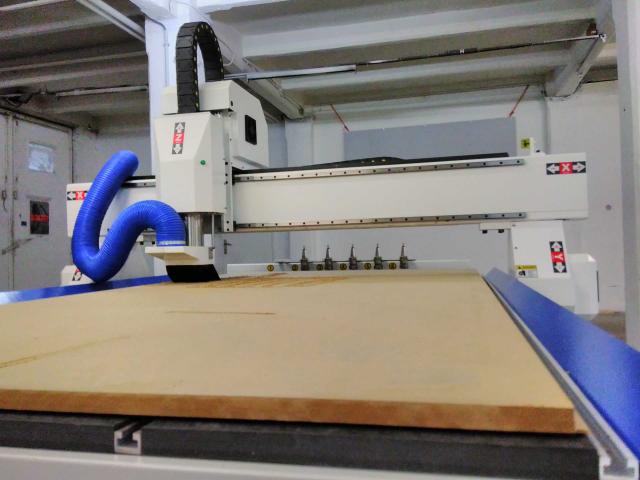 CNC control interface
is an ADTech ADT-DK400A, the full manual in English is below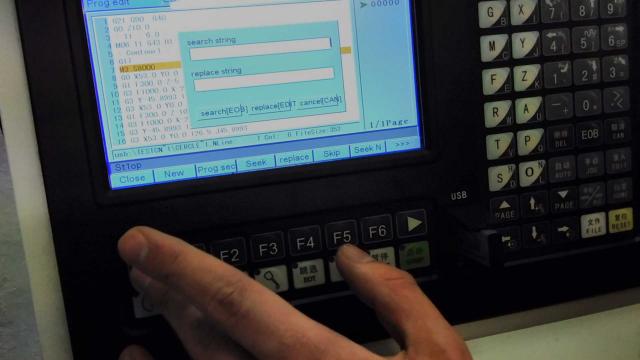 Aspiration system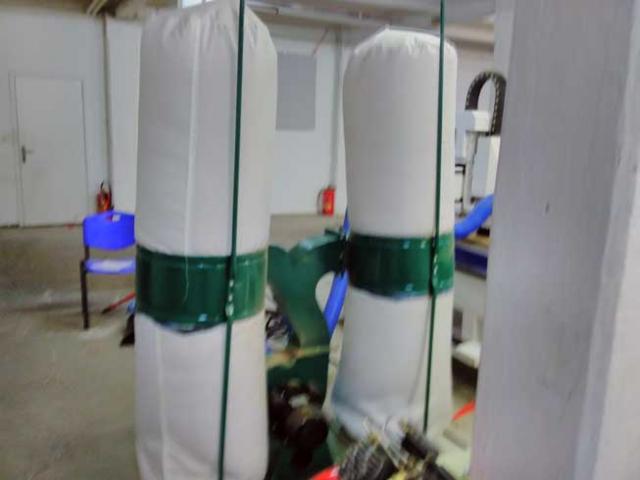 2 * 120 litre
The vacuum unit for the table
Composed of 4 zones.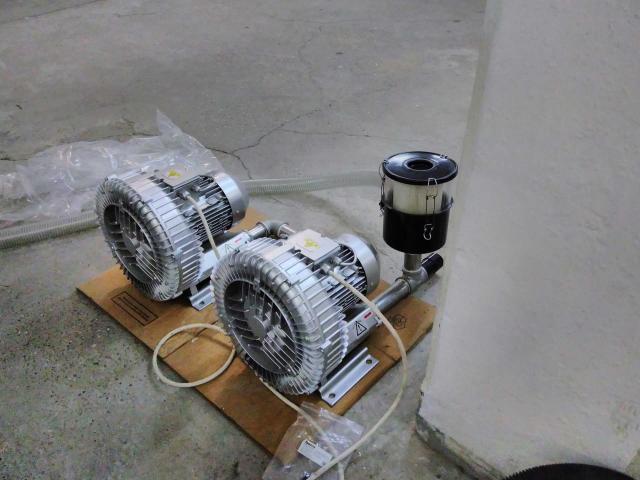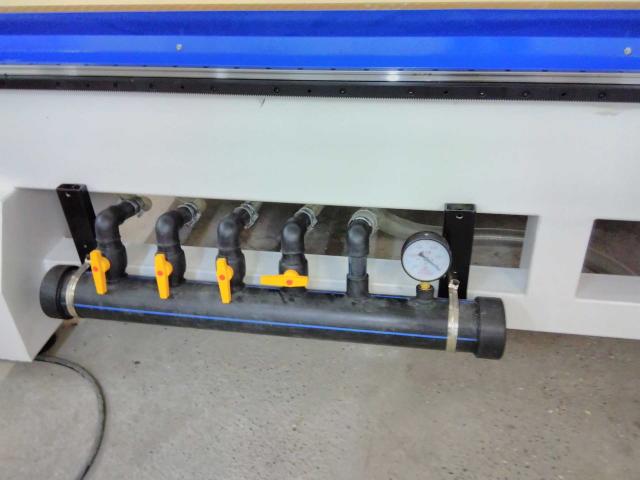 The tool changer holder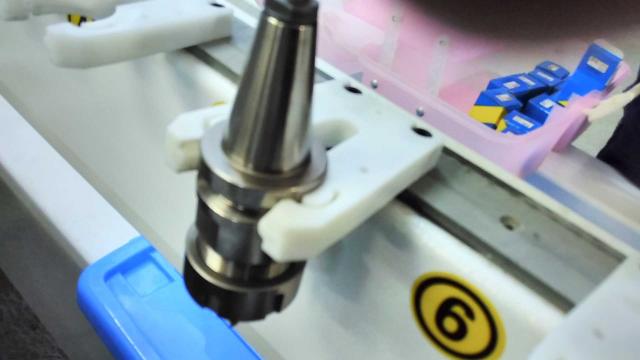 Specific g-code
You can try those commands with the MDI interface.
M6T1 is the command to switch to the tool n°1
M6T2 is the command to switch to the tool n°2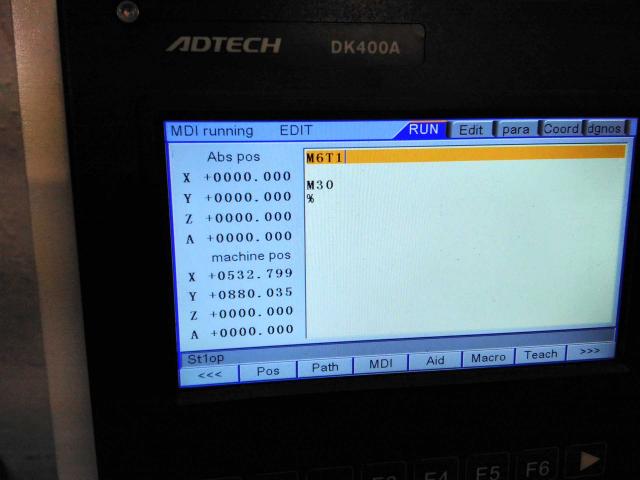 M06 T2 G43 H2 is the command to switch to the tool n°2 and to take the height compensation of the tool n°2
The output 7 is for the "skirt" connected to the aspiration system hiding the spindle
The output 8 is for the jaw maintaining the tool in the right place. You have to use that command to change the tool manually on the tool changer.
Typical g-code startup sequence
( T2 : 4.0 )
G21 G90 G40
G0 Z10.0
( T2 : 4.0 )
M06 T2 G43 H2
( Contour1 )
G17
M3 S10000
Please check that your g-code look like this !!!
Remerciements
Cet équipement a été acquis dans le cadre du programme FabLabs Solidaire de la Fondation Orange et Orange Belgium avec comme partenaires iMAL et Atelier Groot Eiland.

Downloads
Info
Difficulty: 4/5
Contributors:
Last updated: 1 week ago
Tags