Silhouette Cameo 3
Vinyl Cutter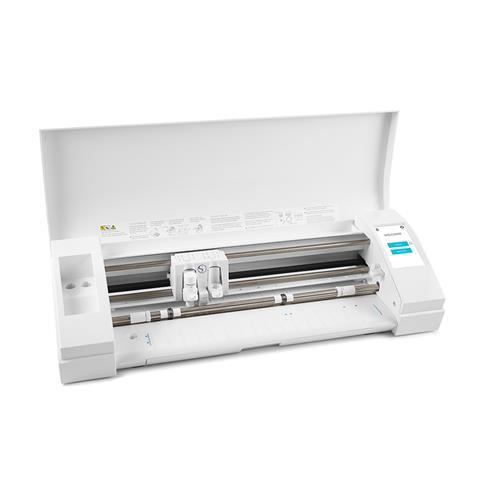 The Silhouette Cameo 3 is a vinyle cutter. It's one of the most easy hardware/software device. It cuts vinyle but you can experiment with other material.
Specification
Maximum cutting area with the transfer system : 30.5 cm x 30.5 cm
Maximum cutting area with a roll : 30.5 cm x 300 cm (500cm to be tested)
Maximum Media Thickness : 2 mm
Maximum Cutting Force : 210 gf
Accessories
Pen holder

Pack of 24 stylos

2mm blade

AutoBlade

Fabric Blade

Some specific tools : scraper, hook, spatula,...

Software
Silhouette studio : http://silhouettefr.fr/silhouette_logiciel.html
Remerciements
Cet équipement a été acquis dans le cadre de notre programme CASTII soutenu par Feder
Info
Difficulty: 1/5
Contributors:
Last updated: 22 weeks ago