Silhouette Cameo 3
Vinyl Cutter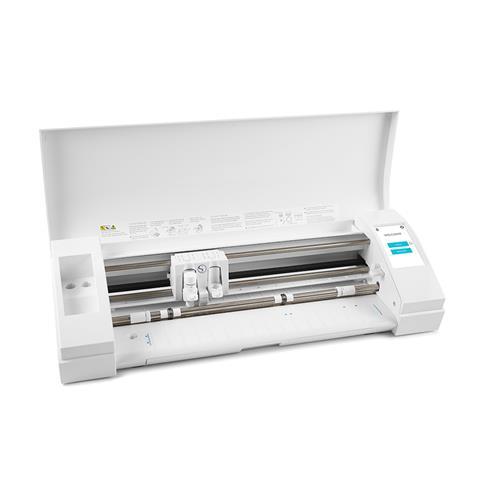 The Silhouette Cameo 3 is a vinyle cutter. It's one of the most easy hardware/software device. It cuts vinyle but you can experiment with other material.
Specification
Maximum cutting area with the transfer system : 30.5 cm x 30.5 cm
Maximum cutting area with a roll : 30.5 cm x 300 cm (500cm to be tested)
Maximum Media Thickness : 2 mm
Maximum Cutting Force : 210 gf
Accessories
Pen holder

Pack of 24 stylos

2mm blade

AutoBlade

Fabric Blade

Some specific tools : scraper, hook, spatula,...

Software
Silhouette studio : http://silhouettefr.fr/silhouette_logiciel.html
HOW TO USE IT
Save your file in dxf and open it in Silhouette Studio. You can here resize your design, even drawing directly in the software:




1. When it's done, clic on "Send" (Envoyer in French) in upper-right to have access to the cutting part.




You have sereral options depending if you want to cut or draw.

Here's my settings:
Material: Glossy vinyl.
Action: Cut.
Tool: Automatic blade.

2. Next you choose blade settings:




The graphic "1,2,3 etc" roll is to select profile. "Vitesse" (Speed) is set by default on 5, Force on 10. You can choose the number of passes.

8. I tried with those values (Speed 5, Force 10). I put a goldy vinyl in the machine. It's very simple machine but you have to block the vinyl or....




But it's actually cutting!

3. I blocked the sheet and at the end I managed to cut it right:


Remerciements
Cet équipement a été acquis dans le cadre de notre programme CASTII soutenu par Feder
Info
Difficulty: 1/5
Contributors:
Last updated: September 2018