Digital signage - Screenly on a Raspberr Pi
A cheap Digital signage system based on a Raspberry Pi : Screenly.
Link to the open source edition, with installation and setup instruction.
The system creates a managing webpage where you can upload the content from your network (wifi or ethernet). So it's easy to manage it from a remote place.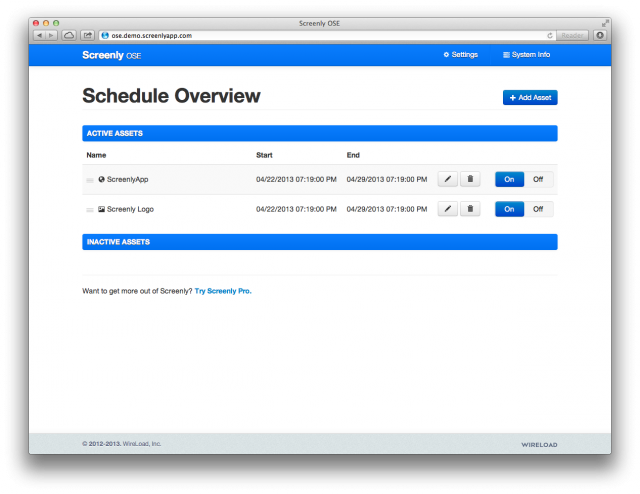 You can display webpage, pictures and video. You can choose the duration of each content.
It's an efficient system but it has limitations : you don't have access to the videoplayer parameter like subtitles...
Info
Difficulty: 1/5
Contributors:
Last updated: April 2017