Report of 20-21 and 27-28 october - 3D printing at Fablab
Day 1
Fablab is a public workshop which propose machine tools and numeric machine tools, like 3D printers, usually reserved for professionals only, who like to
create quick prototyping or small scale production. we have a privileged acces trough highschool and our student status, but everywhone has the possibility to acces 2 days/week through a subsciption of 200e/year.
The building in which Fablab is situated is not only a working place, but from time to time some exhibitions and events are organised like for example the mash-ups: this is the merger or printing in 3D, objects of pop-culture.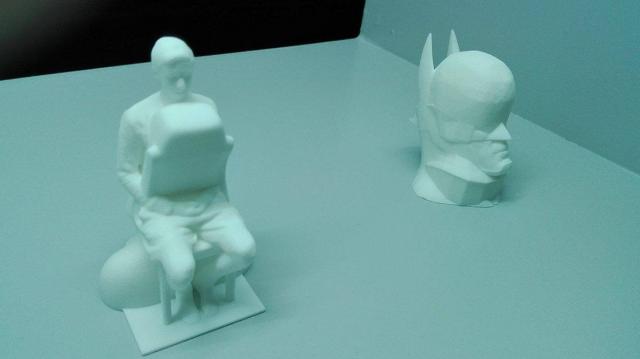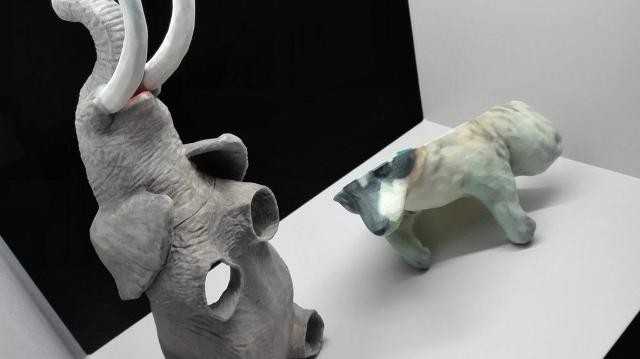 Among the present machines at Fablab, most of them are 3D printers. Like laser cutters, lament printers and numeric milling machines.The cutting/engraving laser machine uses à 2D 1/2 system whick manages the engraving depth of the material, usually multiplex or MDF.
The machine is managing the movement of a head on a 2 axes, through wich a high temperature beam is passing, concentrated by a lens. The beam generates an engraving when touching the material, with a certain depth, or a cut, related to the power of the beam. This machine uses heath, so it is forbidden to produce prints on materials which are contenting chlorine, because of re risks.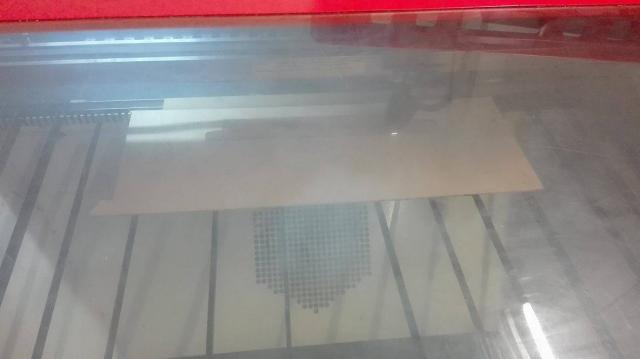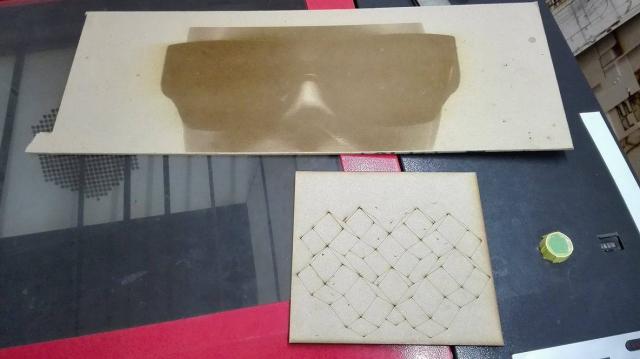 Day 3
When we arrived in the classroom, we started the printing of our objects; same are coming from the internet and others that we have modelised ourselves. I am starding the print-out of a head of the Eastern Islands, while Sabrine and Si-meï are printing pokemons.
Jordan is testing the print of the house that we saw during the lessons. At the first time, printing failed and he starts print again with sucess. After that, he print a personal logo.
The prints of Si-meï and Sabrine do have some problems; the one of Si-meï don't represent the details and is distroyed directly, the one of Sabrine has almost all details but will be damaged because of the quantity of impressions. Those supports represent the parts that the printer is adding in order to be able to print same parts, wich are more difficult or too out of line with the other parts. The printer nevertheless print, itherwhise it will be printing in an open space.
Day 4
I am arriving, i collect the final prints of the house (see above) and start printing. Arriving in class, we collect the prints of the day before wich were finished at night and we start new ones. We print a electrical car and some other forms. Generally, everything is well fonctionning. Sap finishes to mount his motorbikethat he has printed in wooden plates cutted with the laser machine. Finally, at this day, i have printed/ a cat, a sphynx and a green energy car.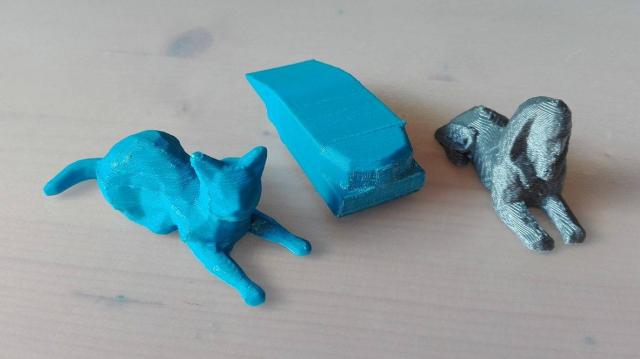 Info
Date: January 2017
Last updated: 5 years ago