Optical Illusions
A four day-workshop at IMal Creative Fablab in Molenbeek, Brussels. We learned to work with a Fräsing machine, a Laser-cutter and a 3D-printer.

I researched different kind of closing systems for example: zippers or buckles. And started experimenting with all techniques and machines.
After a first test on the Fräsing Machine I created (by accident) an optical illusion, and that was the beginning point.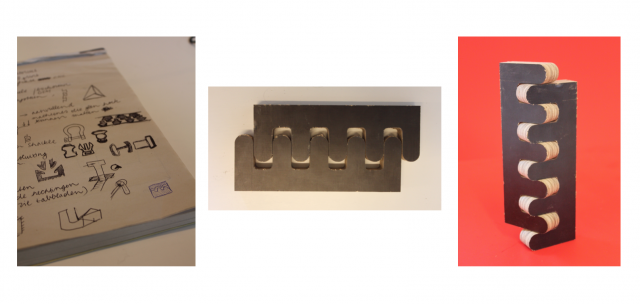 Info
Date: January 2020
Last updated: 27 weeks ago