Fab.Imal's Mini Photo Studio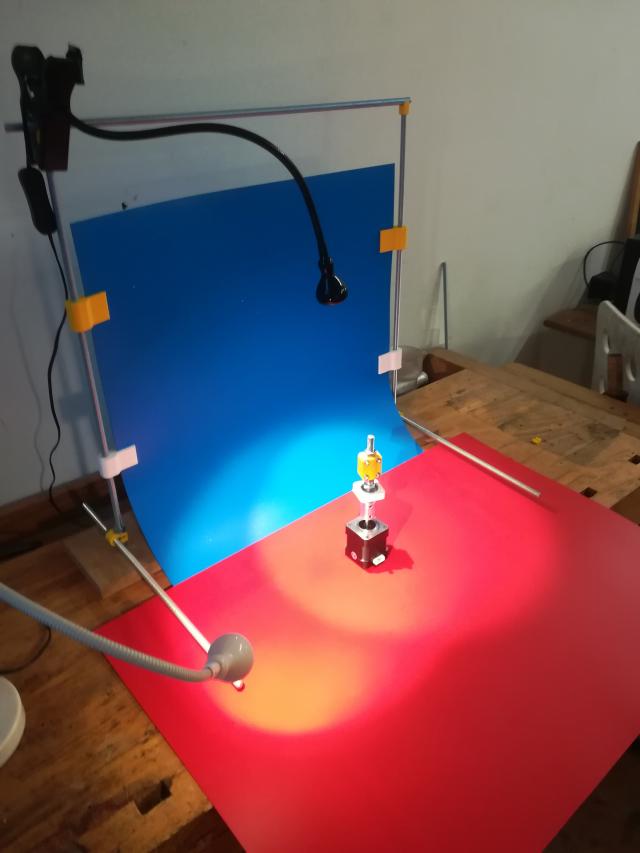 This little device allows you to shoot your little projects in proper way.
I used some 8mm threaded rods. For the joint I used a file from the Mendel.
I modeled the clips and use the CNC machine for making a pocket into the wood to put a nut.
Info
Date: December 2018
Last updated: December 2018