Battery holder for RC car
Radio controlled vehicles again, but this time for a car.
The objective is to create a CNC-milled custom battery holder.
This is my first CNC project, and I used Galaad for the design
From paper to computer
No big trouble here, after reading the entertaining documentation, Galaad is very easy to use.
From Design to prototype
The prototype is made from soft plastic and cut in no time.
From prototype to final part
After a few minor changes, the final part is cut in a 2.5mm carbon plate.
Cutting the parts:
On the car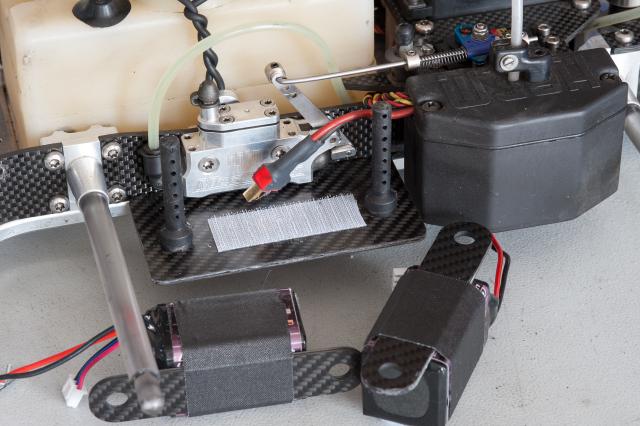 Credits
Many thanks to Felix for helping me with my first CNC cut and to Julien for advising on the CNC tools to use!