3d print / AV research
AUDIO-VISUAL VINYL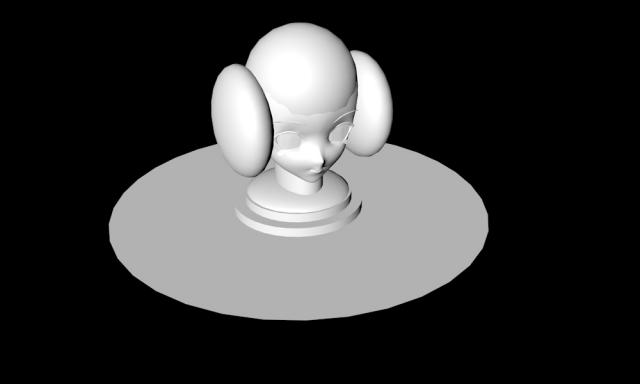 My idea is about the connection of digital sculptural work and sound art. The basic idea is to attach sculptures to records so that they turn to the sounds when the vinyl is played. Thus, the record is at the same time a moving sculpture. The visualization of music and sound landscapes by video projections or animations up to the classical music video are generally known. But what could a visualization look like with an object that moves to the sounds in real time and also represents a unity of image and sound? With the record sculptures I would like to try to enable a new form of visualization and to investigate its interaction with the respective sounds. Since I find the combination of old and new media very interesting, I think it is particularly exciting to create the sculptures using 3D printing techniques.
Documentation of the iMAL residency
Structure of the audio-visual research:
I
- Introduction to the Fablab
- Learning the basic knowledge of 3D printers
- Introduction to the machines of the FabLab
- Learning the 3d software (Stacker, Repetier Host)
- Test print of a 3d model
II
- Audiovisual Research on the Internet
- Printing a three-dimensional audio file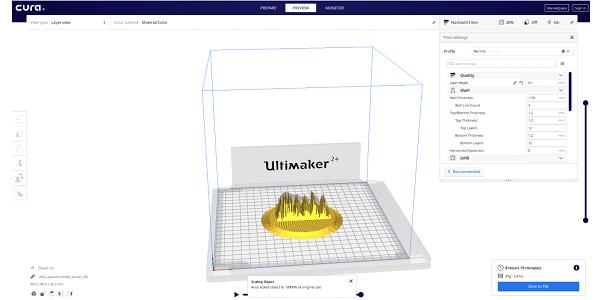 III
- Preparation of audio files for cutting on vinyl records
- Visit and cutting of records in a pressing plant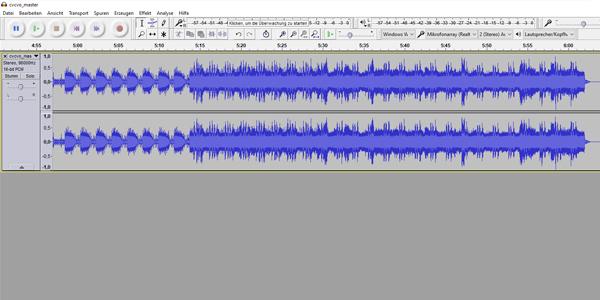 IIII
- Designing 3d models in Cinema 4D
- 3d models should be clearly connected to the sound files
- Printing the first test designs
- Revision of the designs and optimization for fixing on the record
- Printing of the finished 3d models (Stacker and Ultimaker 2+)
- Processing of the material surface
- Trying to paint the 3d models to smooth the surface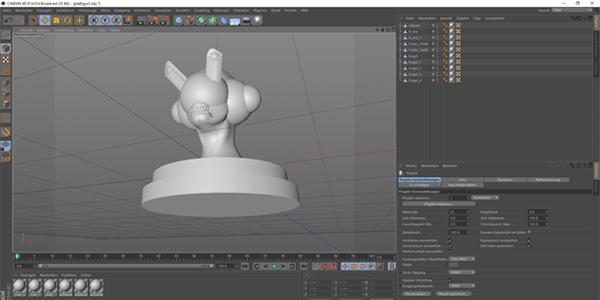 X
- Introduction to the operation of the laser cutter
- Learning the software for laser cutting
- Production of test cuts and engravings

XI
- Development of a concept for the presentation of AV records
- Making sketches to make Plexiglas cubes and pyramids
- Investigate how the plexiglass plates can be cut at an angle (pyramid)
- The visit of a plexiglas company to get the required colors
- Cutting the plexiglass plates to build the cube and the pyramids
- Connecting AV records with Plexiglas objects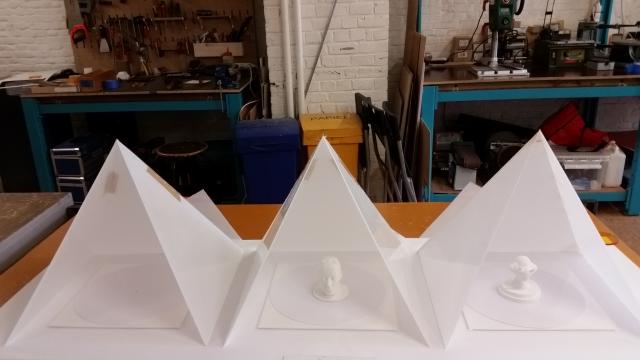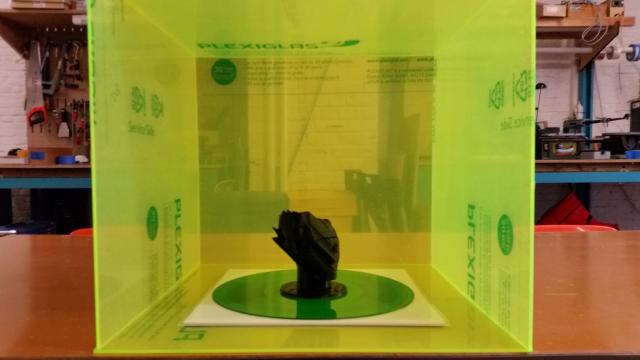 Work in progress
I would like to continue working with the results of the residency. This work will be extended to an installation.
The use of different machines and techniques during the residency motivated me to deal with different media in the future which I normally don't use.
Info
FabLab residency
Date: September 2019
Last updated: September 2019
Tags